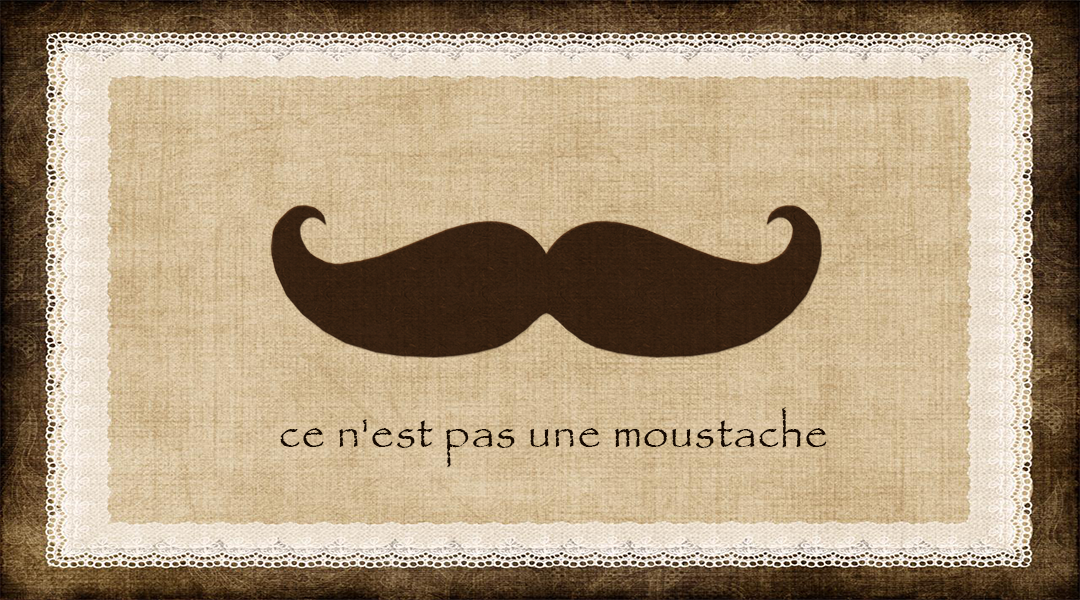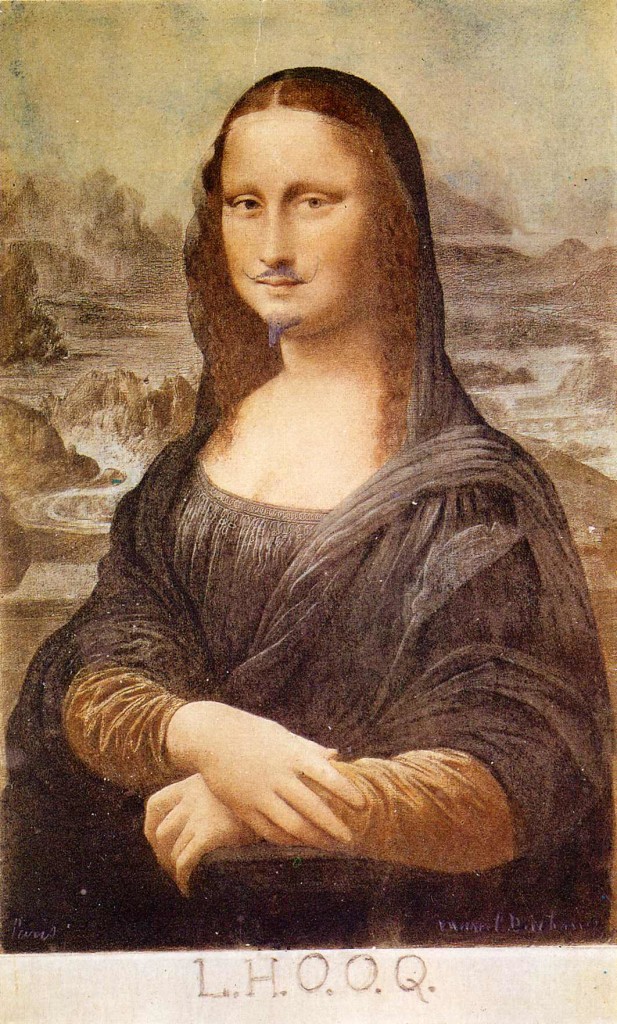 The fake mustache trend. Those of you who know us personally know how we feel about this. We were early adopters, and used mustaches as seating cards for the guests at our wedding. We own BeerMo Bottle Mustaches
. We have Mustache Magnets
. We like mustaches. One of us has a real one (you'll never guess who). We like being silly.
Sure, the marketplace maybe over saturated with mustaches, and this trend may be fading, but in our hearts, the fake mustache will never die. Heck, even Dada artist Marcel Duchamp knew the greatness of the fake mustache (see above), way back in 1919.
Why wouldn't you want to look like you have a mustache while drinking your morning cup of coffee?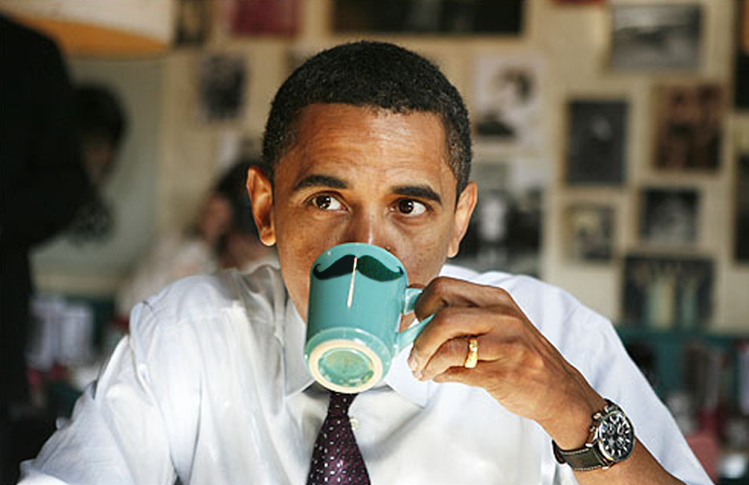 Ah, much more distinguished. One might even say… presidential.

OK, the fake mustache might not be mature, but who cares. Treat yourself to a mustache mug and tune out the rest, because haters always gonna hate.