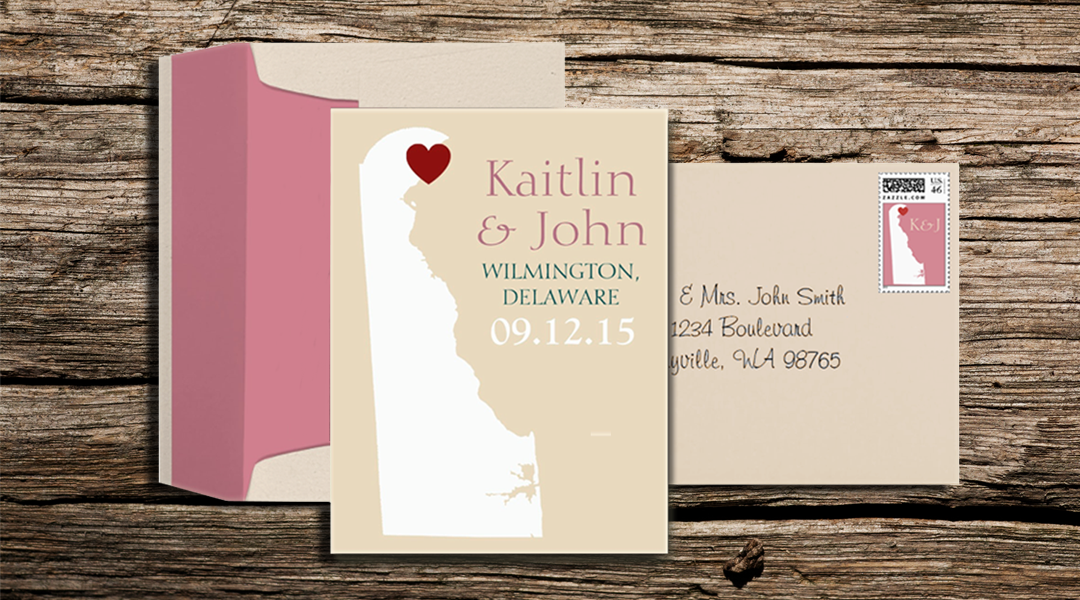 State Invitations
These extremely customizable invitations (or save the dates) are perfect for a destination wedding.  Everything on the invitation can be customized, from the font to the color palette.  The following blue design is the default design in our store, and features a modern, clean design with a graffiti-influenced font.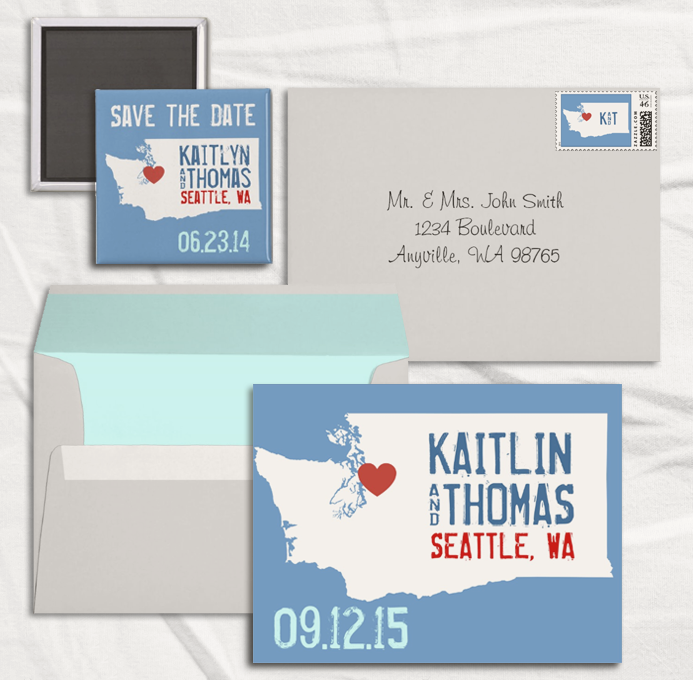 All of the state invitations in our store look like the design above, but they can be customized in a myriad of ways.  It takes a little bit of work, but the final personalized result is well worth it. To get your creative juices flowing, check out the following invitation, a customized version that uses a more romantic font and a softer color palette.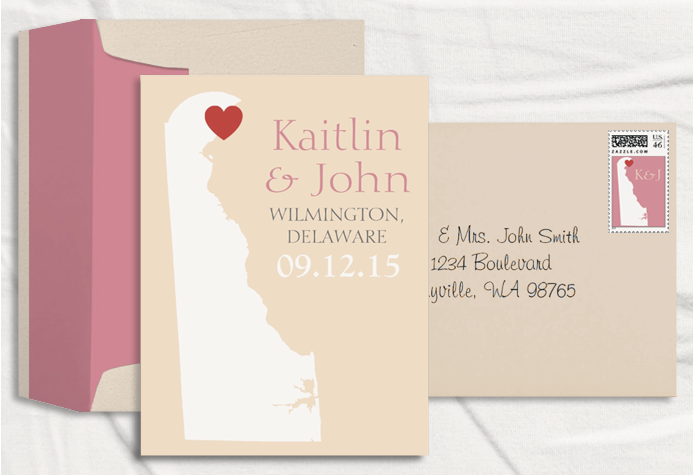 There are so many ways to personalize these invitations that they can work for virtually any wedding style or theme.  Our store currently contains all 50 states, which can be found by searching the "Modern State" collection of our wedding section.
How to Customize Your Invitation
To customize the invitations, just click on the "customize it" button and use the design tools on the right of the page.  Everything can be personalized – the font, colors, orientation, etc.  Most things are fairly obvious after you hit the "customize it" button, but changing the background color is somewhat hidden and can be found under the "edit" button.  A basic design tutorial for Zazzle can be found here.