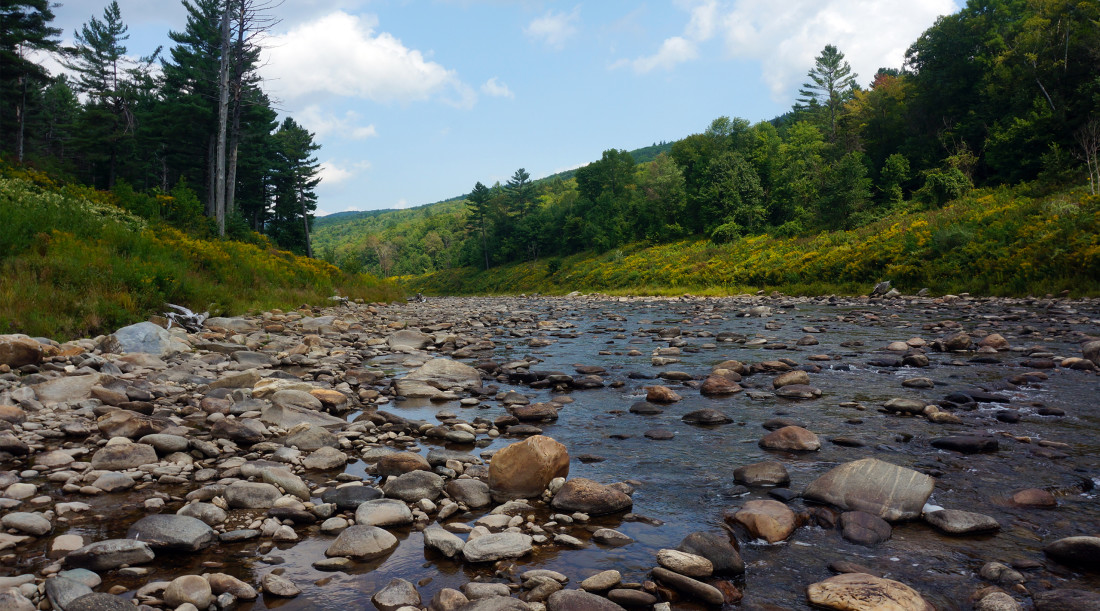 Week 9.5: Taking Vermont In
We had such a good time in New Hampshire's White Mountains that we decided to head to Vermont's Green Mountains next, in the southwestern corner of the state.  Whereas the White Mountains felt remote, the Green Mountains were merely quiet, with working cell towers and a demographic best described as "technocratic hippie brewers."  It was as delightful as that sounds (at least to us), and there was even a tiny house manufacturer right outside our campground!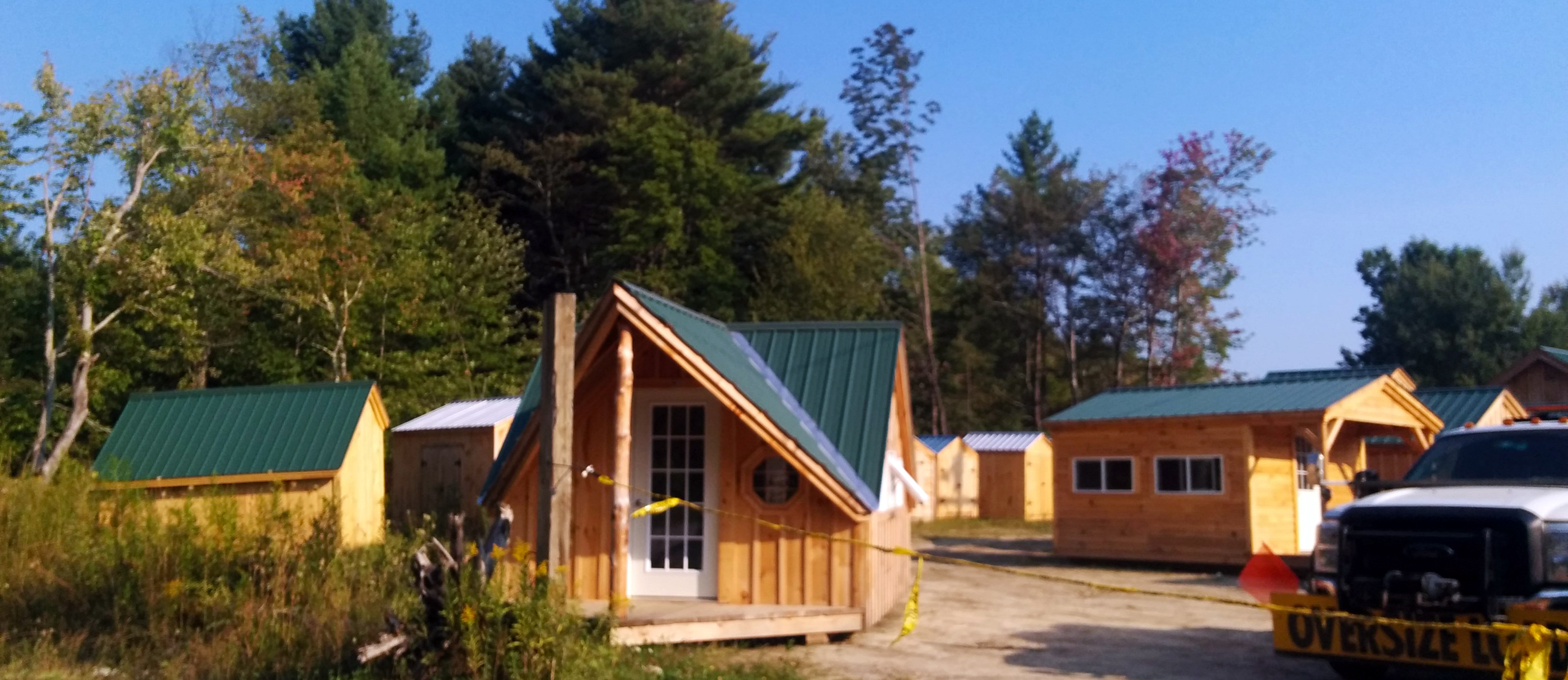 The campground we stayed at was run by the US Army Corps of Engineers, which is kind of cool, but the campground was really just a giant field with RVs parked in it. A nicely manicured, well maintained field, but a field nonetheless, and it offered zero privacy from our neighbors.
During our stay, we decided to do some RV maintenance; namely, checking out the condition of the roof, and sealing some small cracks along a few wall seams with silicon.  While Jake was outside prepping, he was approached by one of our older neighbors, and had our first conversation with a seasoned, full time RVer!  He told us about the stuff we should have bought for the cracks, and then just started listing all of his ailments and their accompanying medical treatment (this was lengthy). Overall the conversation was a 10/10; would have again.
Although, as introverts, of course we haven't.
West River Trail
After accomplishing "interact with another camper," it seemed like a good time to go on a quiet hike. And it was quiet; we only ran into one other person during the three hours we were hiking. The hike was on the West River Trail, which follows, you guessed it, the West River.
The hike was beautiful,with a rocky river, colorful meadows, and, as advertised, green mountains. We also saw some of the first signs on autumn on a few trees.
The trial was flanked by insanely tall pine trees, which we tried to capture in the picture below. Deep into the woods, we also spotted a wild barrel, far from its natural habitat.
Jake went in to investigate the barrel closer. It was labeled "gasoline," but all we could think of was the below clip from the Simpsons. Now, we're not saying that a leaking toxic barrel is the reason that the trees are so tall, but we will say that the closest nuclear power plant is only about 40 miles away.
No laser-eyed squirrels were seen on our hike, unfortunately.  Also, we learned how to make gifs!
After contemplating the contents of the barrel, we continued on our hike to Angel Falls, where we stopped to have a little picnic before heading back to the campground.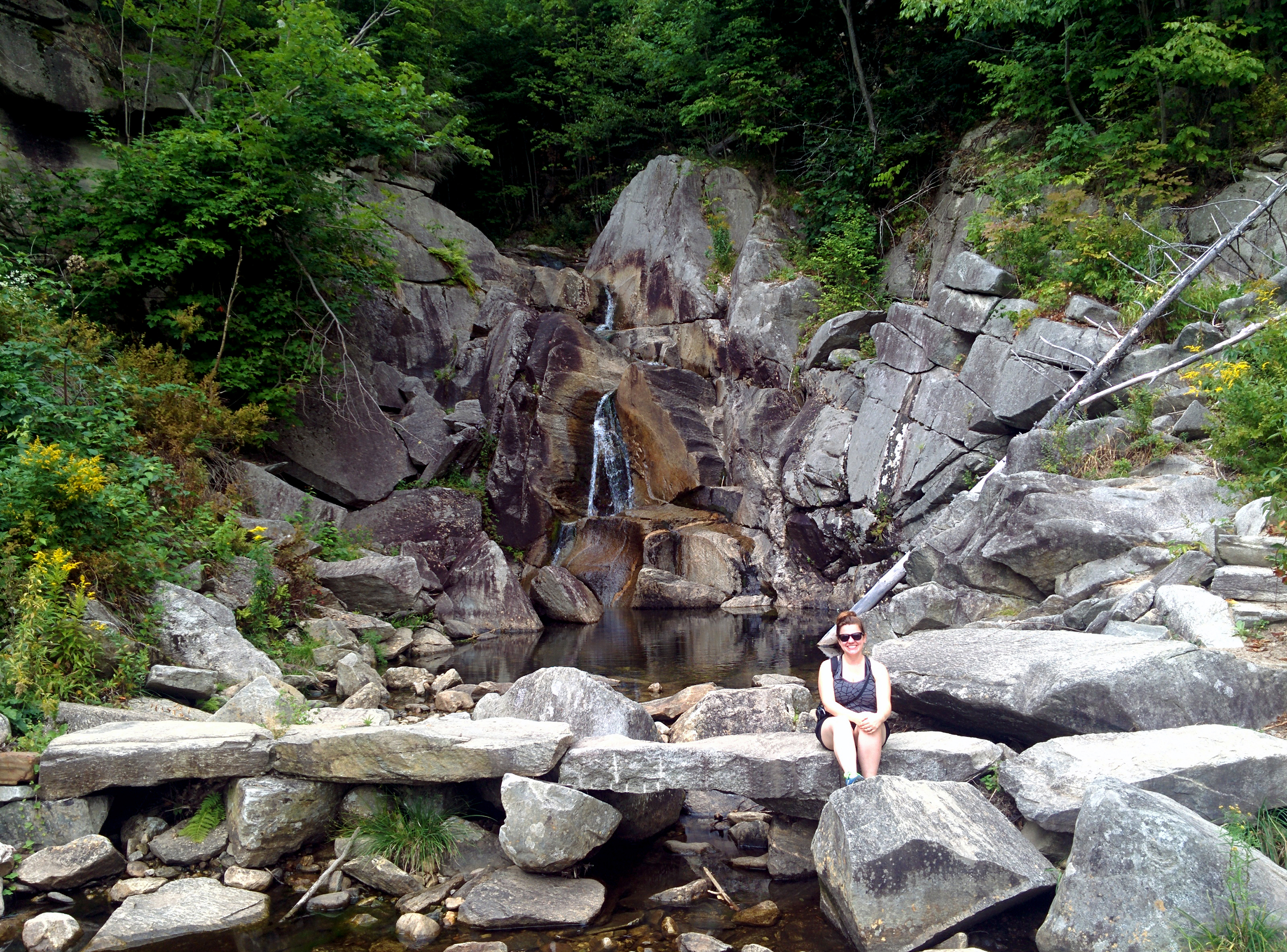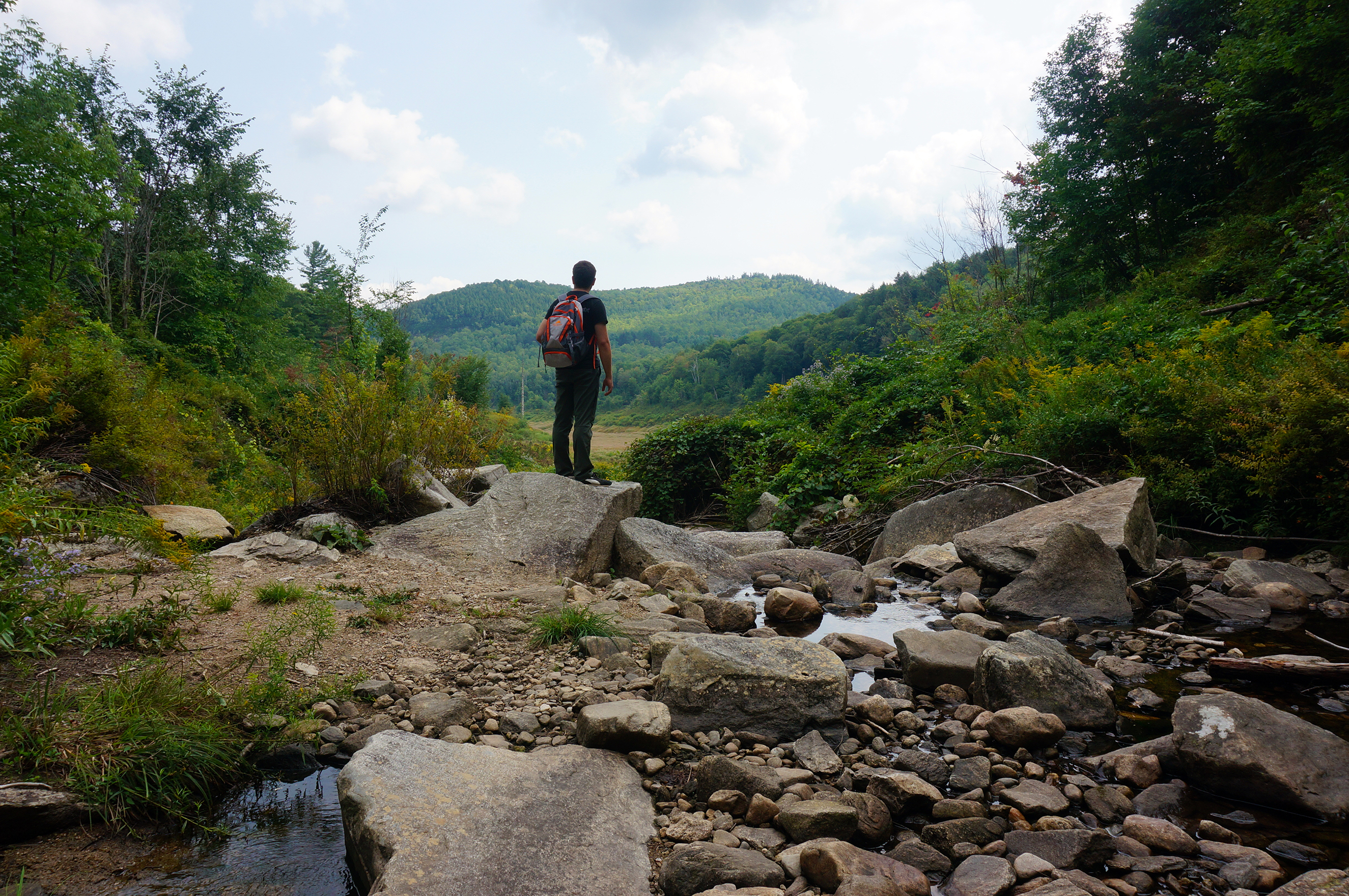 Mmm… Beer
We spent our final day in Vermont exploring the nearby town of Manchester.  Manchester is a cute, historic town near the Bromley and Stratton Ski Resorts, and it was full of shops and restaurants wishing desperately that it was tourist season.  Since we are suckers for clever names, we stopped for some appetizers and drinks at The Other Woman Tavern, directly above The Perfect Wife Restaurant. They had a delicious Hot Indian Curry and Goat Cheese Dip with eggplant fries, which really hit the spot for our Indian food craving.  (God, we miss you Bhatti!)
They also had a special beer by Long Trail, only available at this restaurant, called "That's What She Said."
It certainly left us satisfied and smiling.
After leaving Manchester, we made a quick stop at Grandma Miller's Pies, and by quick stop we mean Heather abruptly turned in as soon as she saw the sign like she was in a Cathy cartoon. After filling up with strawberry rhubarb pies and peanut butter squares, we headed back to the campground to prepare for our next stop, New York City and the Deep Wilds of New Jersey.
LAST BITS
What's next:  Currently, we are on our last night in Marfa, Texas, looking at art and recovering from a beautiful but dehydrating trip to Big Bend National Park.  Tomorrow we head to El Paso, where we'll be for a while.
Obligatory social media self-promotion:  If you want to follow along and you haven't yet, please Like us on Facebook and/or follow us on Twitter (@NothingMundane) and/or Instagram (NothingMundane) to make sure you get all the updates.  Or don't; we're not your boss.
Shamefully missed a prior post?  We love you anyway.