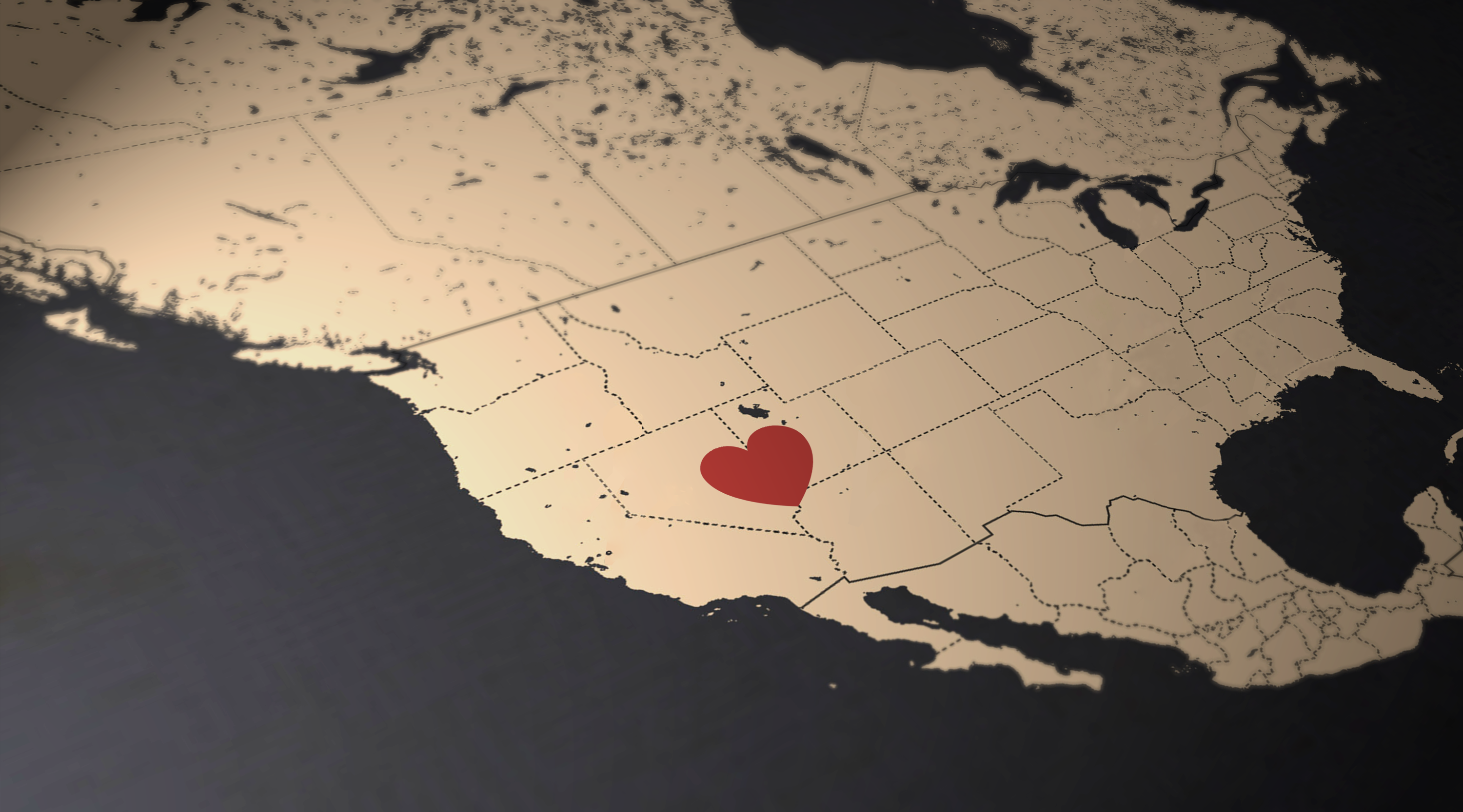 World Map Invitations
Due to the popularity of our customizable state invitation collection, we've expanded our invitation options to include the entire world!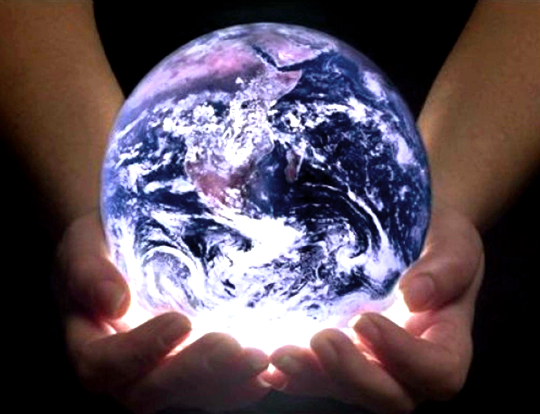 Met a nice girl during your vacation in Nauru, but you're afraid that your relatives from  Monaco have no idea where that is? (and vice versa?) Well fret no more! With our handy save the date, you can easily show your relatives with our informative and lovely design!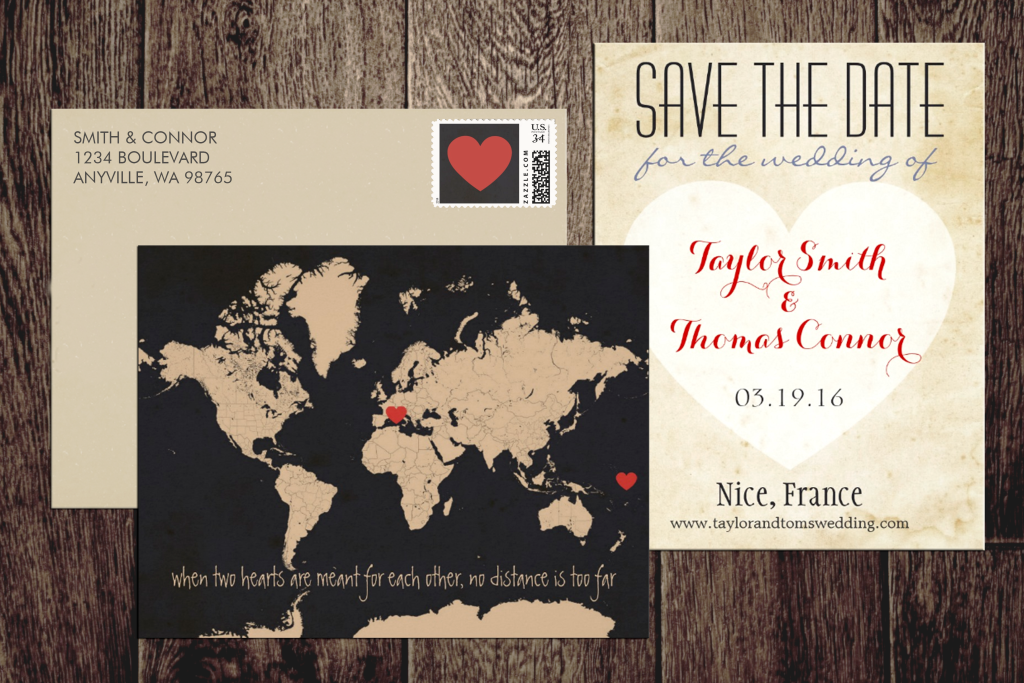 All you have to do is click on the "customize it" button and then you can move the hearts around to your, um, well, to your heart's content! This design is available as an invitation or a postcard, and has a matching stamp.
We also have a greeting card you can send to your loved one!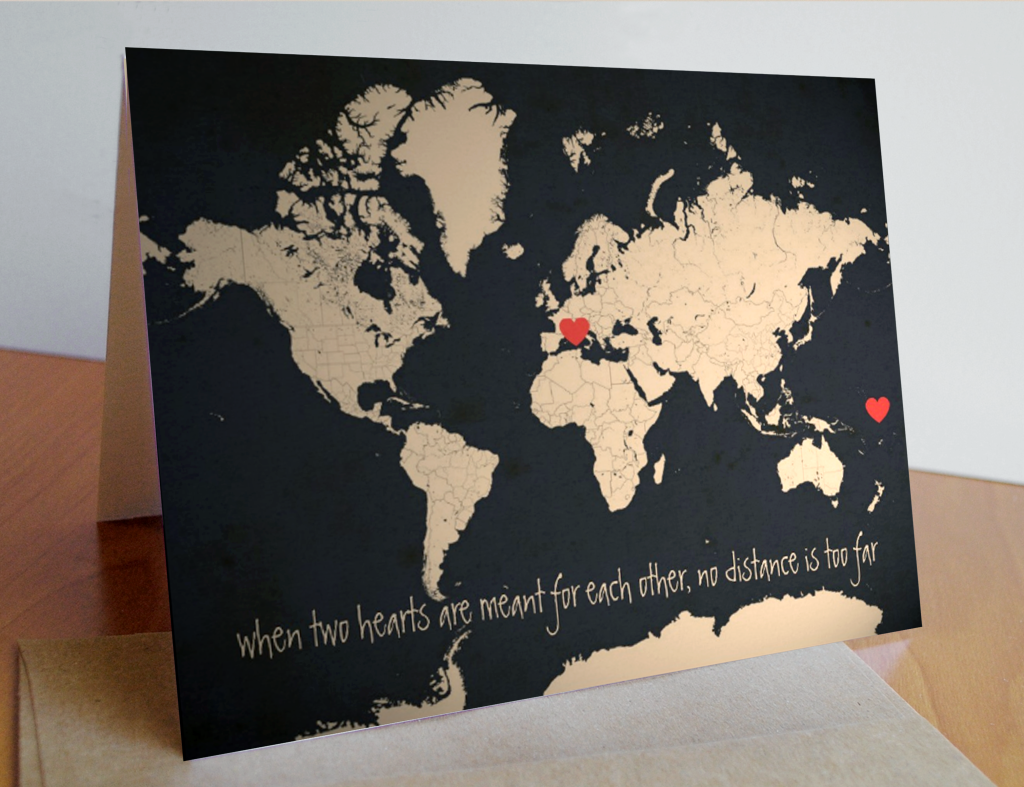 Aww.  Wouldn't that be the best card to get? What do you think, Chris Pratt?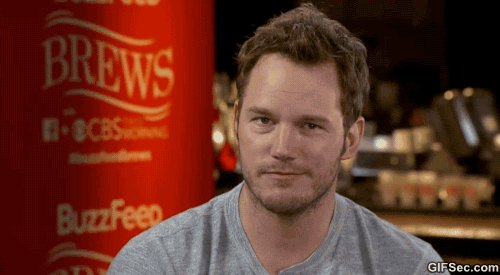 Now go make your own custom anniversary card or poster!