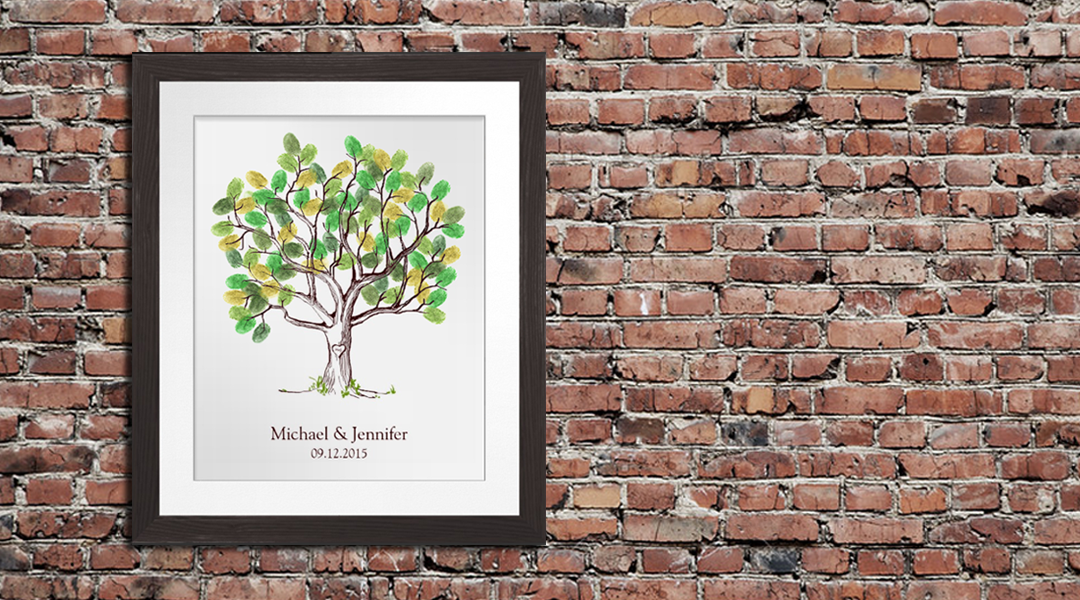 A few years ago, we were scouring the internet for unique wedding ideas.  We found that one of the most – ahem – mundane traditions was the guestbook.  While we wanted a  record of wedding attendees, we knew that a traditional guestbook would be stored in a box, and only looked at maybe once every five years.  The solution?  A Fingerprint Tree Guestbook.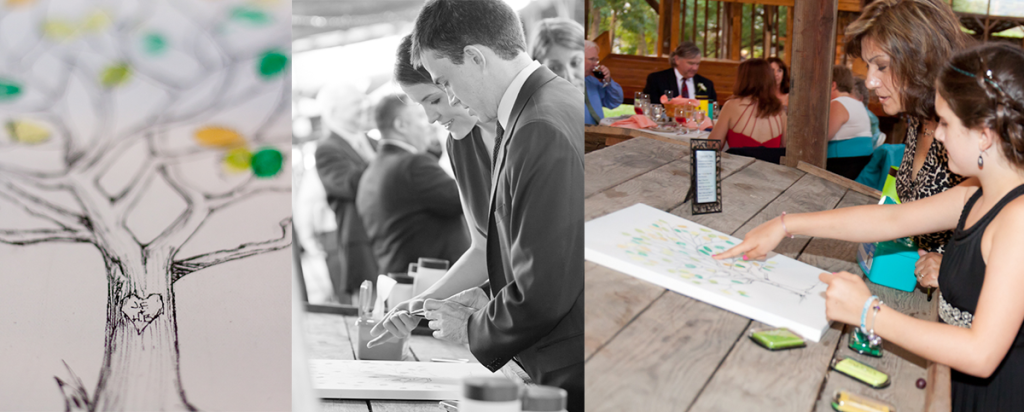 Now a popular alternative to traditional guestbooks, a fingerprint tree functions as a guestbook and as an attractive piece of art.  Each guest "leaves" a fingerprint (leaf) to the tree and signs their name to it.  All you need are a few ink pads to complete the tree (see our Fingerprint Guestbook How-To Guide for more ink recommendations!).  Pick up a couple of shades of green for a summer wedding, or get some red, yellow and orange ink pads for a fall wedding.  We made one for our own wedding and it turned out great – it's hanging on our wall right now.

We offer several different types of fingerprint trees for sale on Zazzle, based on the design we used for our own wedding.  Available on various types of paper, or as a wrapped canvas, the tree can be printed for weddings of any size (we recommend a 16×20 canvas for up to 100 guests, and an 18×24 canvas for 100-150 guests).   It's extremely customizable, and can be framed right through Zazzle.  Zazzle manufactures them all over the world, including Canada, Europe, Japan, and Australia, and most products ship within 24 hours!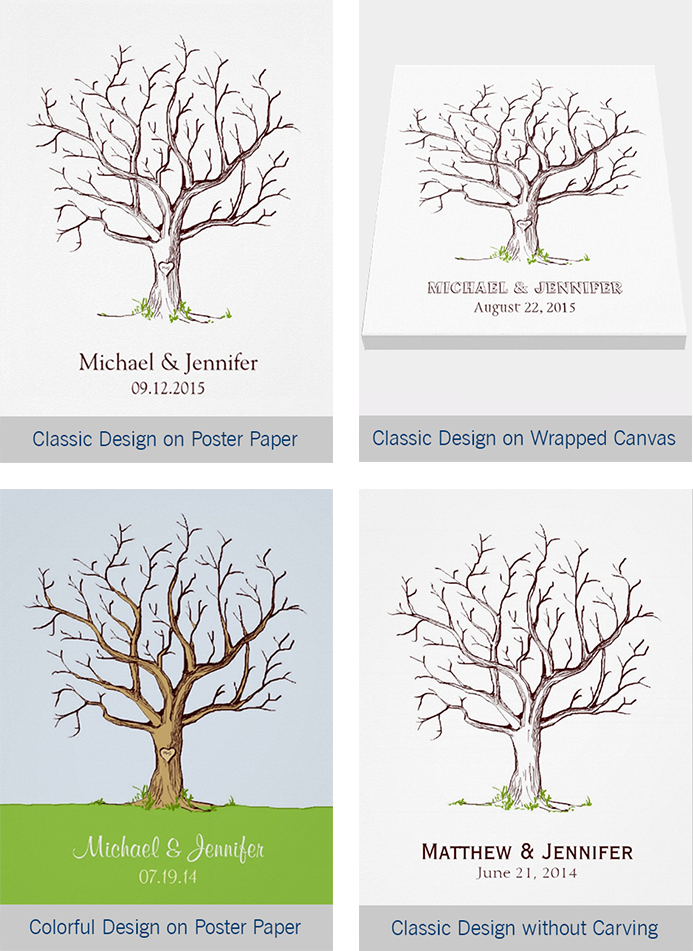 We've sold hundreds of fingerprint trees through Zazzle, and received uniformly great reviews.   And we know how much a wedding can cost, but you don't have to break the bank:  in the U.S., they run about $30 for the poster paper and $150 for the wrapped canvas.  It's a small investment for something you'll be proud to display for the rest of your life.  
For more information, see our instructions for customizing, sizing, and using the Fingerprint Tree.