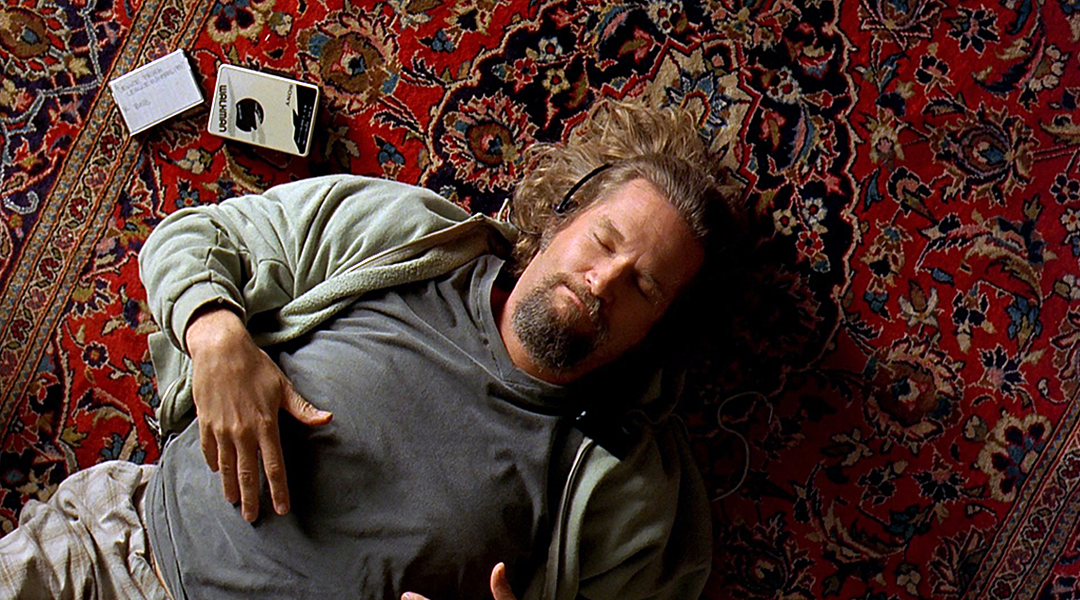 This Is What Happens, Larry
Sometimes there's a man… I won't say a hero, 'cause, what's a hero? But sometimes, there's a man. And I'm talkin' about the Dude here. Sometimes, there's a man, well, he's the man for his time and place. He fits right in there. And that's the Dude, in Los Angeles.
From one of our favorite movies of all time, we've got a new design lamenting an iconic tragedy.  We're talking about drawing a line in the sand here!  Across which you DO NOT-
Well, I guess what we're saying is: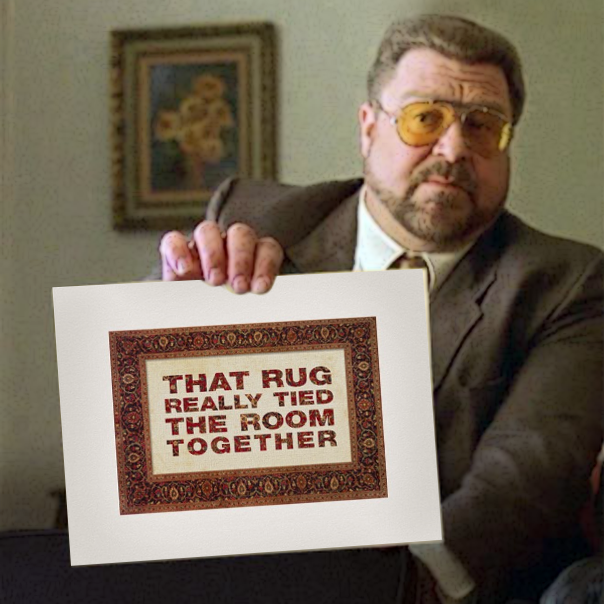 Available as a print here.
Even better, we've reworked the quote a little to fit onto a card for that special someone you care about, whether it's a bowling buddy, a redheaded lover, or a Little Lebowski Urban Achiever: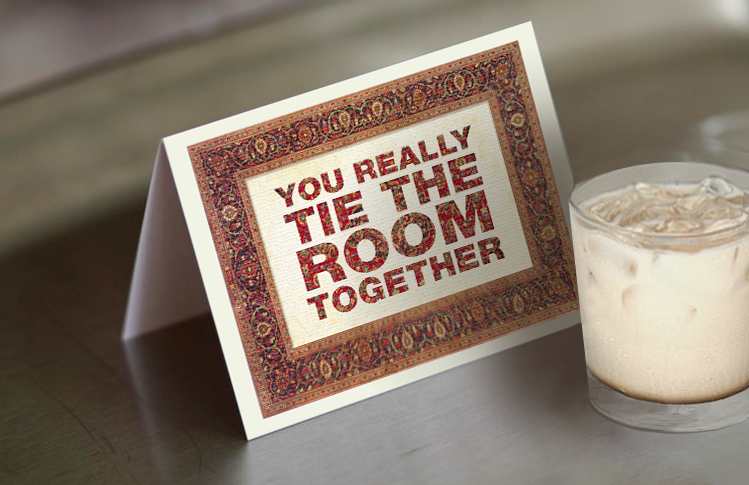 The inside can be customized to your liking.  Some suggestions from Nothing-Mundane:
Get well soon!
Thinking of you!
Coitus?
And if you don't like this design…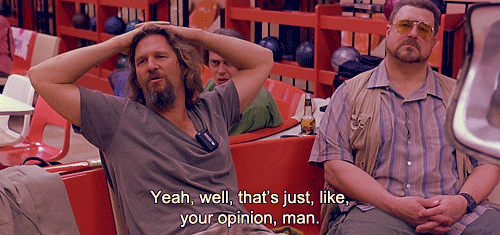 I guess that's the way the whole durned human comedy keeps perpetuatin' itself.