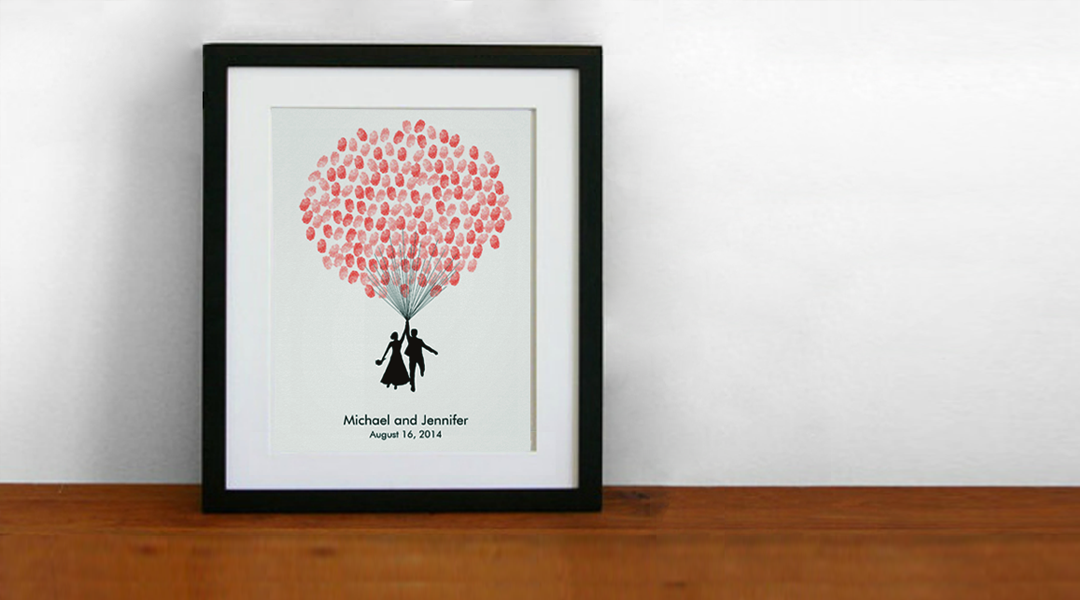 Fingerprint Balloon Couple Guestbook
We've had a lot of success with our Fingerprint Tree guestbook, but there's lots of other options too.  One of our favorites is the Fingerprint Balloon Couple guestbook series, which features a silhouette of newlyweds about to fly away:
We really love the imagery of your friends and family helping lift you up.  Marriage is an exciting new adventure, and your loved ones are always there to give you a hand (or maybe just a finger).  With the Fingerprint Balloon guestbooks, you'll have a guestbook that you will really love and can proudly display for a lifetime.
This guestbook is available in black and white or color on poster paper wrapped canvas, and wood.  And if you're having a beach wedding, check out our new Beach Fingerprint Balloon Couple guestbook.
For help with sizing, customizing, and using the Fingerprint Balloon guestbook, please see our instructions page.